News
Leo Brouwer, for the concert of Elena Papandreou at 2018 Guitar Foundation of America (GFA) convention:
Recently I heard, after some years, Elena Papandreou the guitar soloist, in a great recital.
She mastered not only the performance, but the art of programming!
It was a joy for me to hear excellence, in music and interpretation. Some
times professionals like her, just rest on the masterpieces repeated
exhaustively...
... Papandreou demonstrates to the public what they want to hear: a wide
variety of good music, no banality and a lot of new stuff.
Thanks a lot, Elena for your recital!
Leo Brouwer, October 2018
---

FRÉDÉRIC CHOPIN
3 NOCTURNES for guitar
TRANSCRIPTION: ELENA PAPANDREOU
you may order here:
http://www.panasmusic.com/catalog/product_info.php?products_id=1672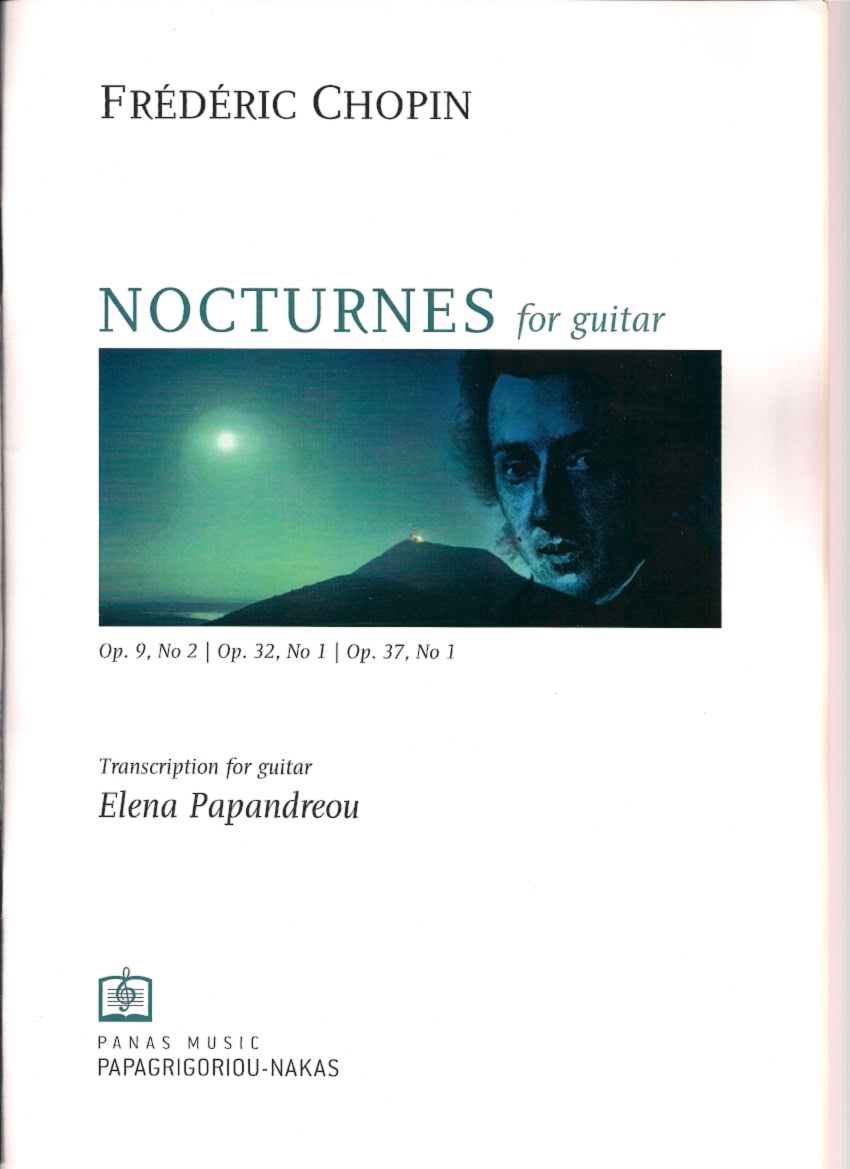 ---

"Papandreou plays magnificently...
I haven't been this excited about a new release in ages.
The music is a treasure, the performances magnificent. Get this one."

KEN KEATON
AMERICAN RECORD GUIDE
NOVEMBER/DECEMBER 2012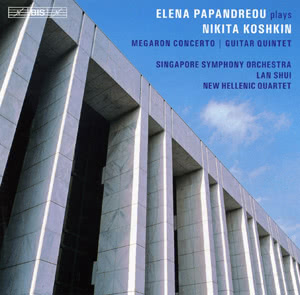 A new CD by Elena Papandreou is now released and it includes the following works by the Russian composer Nikita Koshkin:
Megaron Concerto, for guitar and string orchestra
Guitar Quintet, for guitar and string quartet
L' Istesso Tempο, for cello and guitar
Polka Papandreou, for guitar and string orchestra

They are all world première recordings and they are all (except the Guitar Quintet) dedicated to Elena Papandreou.

Singapore Symphony Orchestra, Lan Shui conductor
New Hellenic Quartet
Angelos Liakakis cello